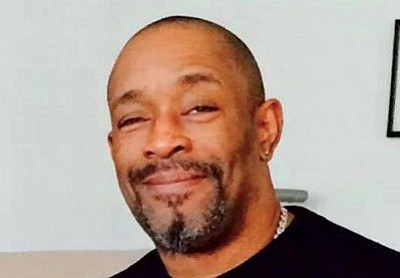 Originally Published: July 2, 2015 5:47 a.m.
Johnny (JR) Richardson of Kingman passed away peacefully at home on Tuesday, June 30, 2015, after a short but valiant battle with lung cancer. JR was born Feb. 3, 1967, in Baltimore, Md.
Johnny was preceded in death by his parents.
Johnny is survived by his wife of 13 years, Wanda; his son Johnny; his grandsons, Jakari and Kayden; his brother, Lyndon; and his sister, Lydia.
JR donated his body to science in hopes of helping others. Special thanks go to the Kingman Cancer Center and KRMC Hospice for their impeccable care at the end of his precious life.
JR will be greatly missed by his friends, family and church family. We are comforted knowing he is now rejoicing with our Lord and Savior Jesus Christ.
Services will be held at Manzanita Baptist Church at 2 p.m. Friday, July 3, 2015.