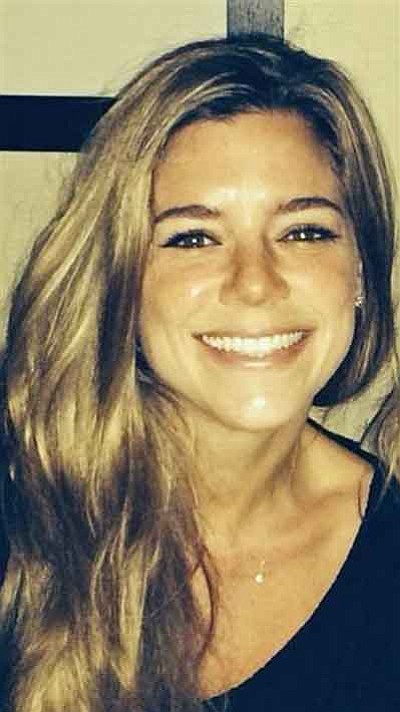 Originally Published: July 6, 2015 11:17 a.m.
So Donald Trump, with his hat thrown in the presidential candidate ring, made a few remarks about Mexicans coming here illegally and -OMG! - now he must be under vicious assault for "trying to keep our country safe" and in support of obeying our laws, which is basically what he was referring to.
Here's what he said about illegal immigrants:
"When Mexico sends its people, they're not sending their best. They're not sending you (pointing to person in audience). They're not sending you (pointing again). They're sending people that have lots of problems, and they're bringing those problems with us. They're bringing drugs. They're bringing crime. They're rapists. And some, I assume, are good people."
With dozens/hundreds of cases to prove his point, let's focus on a very recent one.
Kathryn Steinle, 32, was taking a leisurely walk with her father and a family friend on Pier 14 in San Francisco when she was shot and killed July 1.
The perp, 45-year-old Francisco Sanchez, didn't stick around but thanks to passersby who took his picture, he was soon apprehended.
First he said he left because he didn't know he shot her. Then he admitted he did shoot her but it was an accident and not really his fault.
Why? Because he found some pills while dumpster diving and took them. He also mentioned he was under the influence of sleeping pills. And it wasn't his gun anyway - he had found it wrapped up in a shirt while sitting on a bench on the pier smoking a cigarette.
"So I picked it up ... and it started to fire on it's own." Apparently it fired on it's own three times.
So what about Sanchez? Well, he has seven felony convictions and has been deported back to Mexico five times. And yet, he is back again.
Why is he in San Francisco? Because Sanchez knows it is a sanctuary city and he will be safe from deportation there.
And he is back here to get a job, such as in roofing - you know, one of those jobs Americans won't do. Except that my son worked as a roofer and he is as white as snow. He has also worked in landscaping, another one of those jobs Americans won't do ... except that they do.
ICE had turned Sanchez over to San Francisco authorities on an outstanding drug warrant in April but the Frisco DA's office declined to prosecute and he was simply let go. In one of the few things ICE has done right, they did request they be notified if he was released but the locals, again, didn't bother.
The local sheriff's office said a federal detention request is not enough to hold someone in a sanctuary city.
You must be so proud to be a sanctuary city, San Francisco, aiding and abetting lawbreakers daily, to the detriment of a woman such as Kathryn Steinle, now dead.
Donald Trump and I seem to be on the same page on this one. Common sense seems to tell us, actual American citizens should have a right to feel they are protected on United States streets from those here illegally, all too many of which have already been convicted of crimes and often have been deported repeatedly, as was this man.
Why does it always escape liberals that just being here illegally is ILLEGAL!!
More like this story