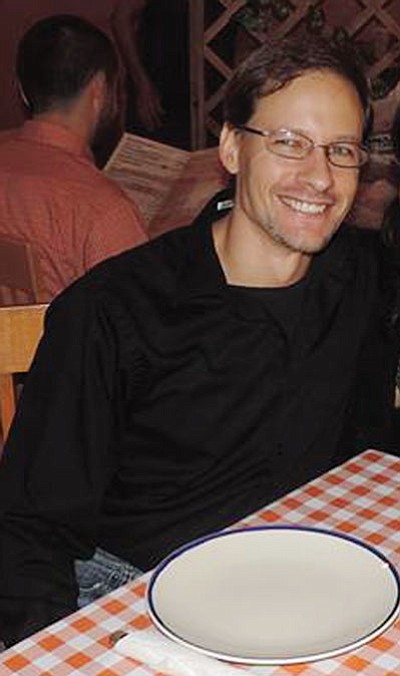 Originally Published: July 10, 2015 5:47 a.m.
KINGMAN - Cell phone records recently obtained by both the Kingman Police Department and a private investigator working with the Cranston family may help narrow down a search area for missing real estate agent Sid Cranston.
Lyle Sharman, a local private investigator, approached the family upon hearing the case and offered his services to Chris Cranston as a volunteer.
"It was never a thing with money. He volunteered and actually came to me. Without him, I would be in a worse state of mind. I can't thank him enough," said Chris Cranston.
Working with Sharman, the two were able to obtain Sid's cell phone records on the day of his disappearance, including information on what towers were nearby and cell phone pings.
"From phone records, we can see cell phone pings and we can say this is an area of super high interest to us," said Lyle Sharman. "We know we are on the same page because law enforcement is searching these areas. We think they are slightly off.
"It's an area that is so unusual - somewhere he shouldn't have been."
Sharman took the data to an outside contact with experience in telecommunications to see if they could pinpoint where the cell phone went the day Sid was last seen. Sharman did not reveal the expert's name during the interview with the Miner.
Additional information, including call logs and cell phone company data from the towers, were only available via a subpoena. That information was obtained by Kingman Police, and Sharman and Chris turned over their data to the department hoping they would act on it.
"We gave them this information. They have the contact information for the telecom expert. It's our hope that they use it as quickly as possible so they can get those details and head out to the right area as soon as possible," said Sharman.
"That information was provided to the police department. It was information our department already had. We are following up on any and all leads our department has received," said police spokeswoman Jennifer Sochocki.
A computer from Sid's girlfriend in Mexico was given to Sharman as well. Sharman will extract data from that computer in the coming days, and says that he will be forwarding any information he finds to police.
Sharman is also working with Chris on organizing a search party in the coming days in the area of interest found from the phone records. According to Sharman, over 50 people with ATVs, off-road vehicles and horses have volunteered to help.
People with that kind of equipment or experience who wish to volunteer to help can contact Chris at (704) 622-9599 or follow "Find Sid" on Facebook for more information.
Related Stories