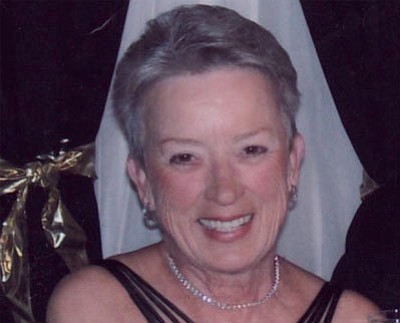 Originally Published: July 14, 2015 5:47 a.m.
Gloria Gail Peterson passed away with her family by her side on June 15, 2015, at the Gardens Rehab and Care Center in Kingman.
Gloria was born on Dec. 10, 1941, and raised in Winnipeg Manitoba, Canada and moved to California in 1965.
Gloria moved to Bullhead City in February 2014 where she lived until May 2015, moving to Kingman due to her illness.
She is survived by her mother, Stella Lambert, and sister, Betty Masterson (Clarence), all of Kingman; one stepdaughter, Karen Hansen (Steve) of Mesa; two grandchildren; and four great grandchildren.
On behalf of Gloria's family they would like to thank Kingman Regional Medical Center and the Gardens Rehab and Care Center for all their help.
By her request, there will be no services.
She will be truly missed but never forgotten.