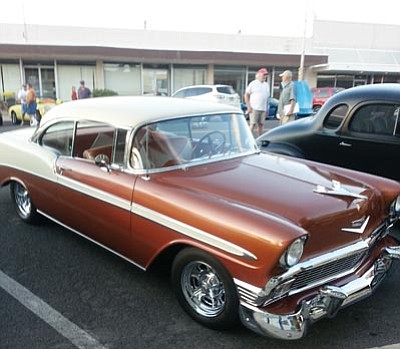 Originally Published: July 21, 2015 6:02 a.m.
KINGMAN - Last Saturday's rain forced the cancellation of the monthly Chillin' on Beale Street Car Show and Block Party, but don't worry - a do-over will begin at the downtown Beale Street venue at about 5 p.m. this Saturday.
Redneck's BBQ is July's sponsor of both the Best in Show and Under Construction competitions. Also, there will be a poker walk and 50/50 drawing.
The storm also knocked down tree branches at Metcalfe Park, one of which knocked out power to the stage, which forced Sounds of Kingman to cancel Sunday's concert featuring North Country Music.
Sounds of Kingman member Robin Gordon said she is uncertain if North Country Music will perform at a later date before the season ends. The final show of the free Concert in the Park series features the Blue Country Band at 5 p.m. Aug. 16.