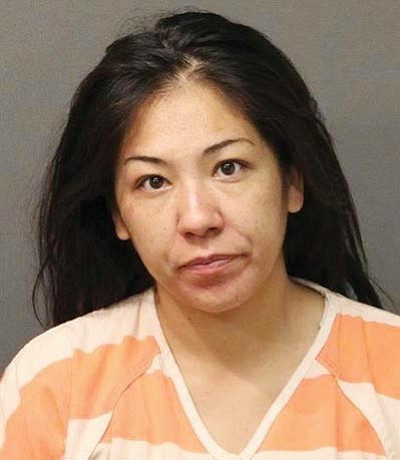 Originally Published: July 22, 2015 6:02 a.m.
KINGMAN - A Mohave County jail inmate facing serious drug charges failed in a bid to escape when she tried to leave Kingman Regional Medical Center Tuesday morning.
Patricia Yevette Pena, 32, of Kingman was arrested following a bond surrender Sunday afternoon and was later admitted to KRMC that day for a preexisting condition, according to Mohave County Sheriff's spokeswoman Trish Carter.
Pena was about to be discharged Tuesday when she left the hospital just before 9:30 a.m., unrestrained, barefoot and wearing a hospital gown, said Carter.
Mohave County Sheriff's deputies and Kingman Police responded to the area and a pedestrian reportedly told deputies he saw a woman matching Pena's description running the area of Western and Sycamore avenues, said Carter.
Officers from the two agencies and the state Department of Pubic Safety responded. A deputy reportedly saw Pena flag down a passing motorist and get into the vehicle. Deputies stopped the driver and took Pena into custody at about 11 a.m. The driver was not involved in the escape, said Carter.
Pena and Robert Lopez Figueroa, 36, were arrested in May. Detectives with the Mohave Area General Narcotics Enforcement Team allegedly found about 3.3 ounces of methamphetamine, marijuana and drug paraphernalia.
He and Pena were later indicted on charges of methamphetamine sales, possession of drug paraphernalia and tampering with physical evidence.