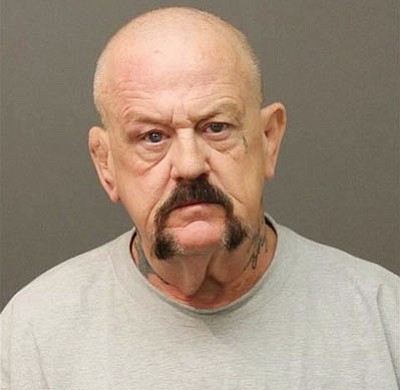 Originally Published: June 12, 2015 5:46 a.m.
KINGMAN - A Kingman man faces drug trafficking and other charges following a Kingman Police investigation.
David Howard Harder was taken into custody Monday following a traffic stop in the 3200 block of Stockton Hill Road. There were five people in the vehicle, with Harder behind the wheel. One of the passengers was taken into custody on a misdemeanor warrant and the other three were released after questioning.
Police had investigated Harder after being informed of possible drug activity at a home in the 3500 block of Skylark Road.
Kingman detectives obtained a search warrant for the home and Harder's vehicle. In the home they allegedly found four handguns and a semiautomatic rifle that was reportedly stolen, drug paraphernalia, drug packaging material and a ledger of customers. In the car they allegedly found about one ounce of methamphetamine packaged for sale and two more handguns.
Harder was charged with possession of meth for sale, possession of drug paraphernalia, prohibited possessor and misconduct involving weapons.