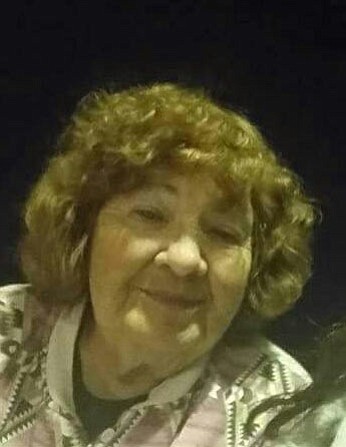 Originally Published: June 12, 2015 5:45 a.m.
Gracie Lucille Baber was born Jan. 1, 1939, in Lubbock, Texas, and was welcomed into her celestial home on June 7, 2015.
She is survived by her husband of 58 years, Joe Bob Baber; five sons, Joe (Maria) Baber, Edward Baber, Morgan (Sheryl) Baber, Ray Baber, and Darryl (Tiffany) Baber; two daughters, Terry (Wayne) Swann and Lisa Navarrete; grandchildren, Kathy, Wade, Willie, Gracie, Johnathan, Ilene, Roni, Anna, Kyle, William, Andrea, and Sarah; two great grandchildren; one sister, Sue Rimer; and one brother, Jim Cowan. She is survived by several nieces, nephews and cousins.
She is preceded in death by her mother and father, Betty and Bill Cowan; one sister, Elizabeth Brandstatt; and two grandchildren, Jesus Navarrete and Andrew Baber. She was loved and admired by many and will be greatly missed.
Services will be held in Dolan Springs, Ariz., at 2 p.m. Saturday, June 13, at Desert Springs Ministries. She will be laid to rest at 10 a.m. on June 20 at Safford, Ariz., Cemetery, followed by a memorial service at 11 a.m. held at the First Assembly of God Church in Safford, and a meal for family and loved ones.