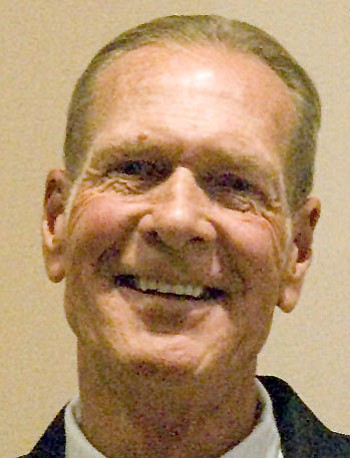 Originally Published: June 21, 2015 5:45 a.m.
KINGMAN - The Mohave County Board of Supervisors have set a June 30 deadline on negotiations for a new contract with the Western Animal Humane Society.
The decision was made in a special meeting Friday morning, and WAHS vowed to have a new proposal for the animal shelter contract ready to review by Friday afternoon.
WAHS decided Tuesday not to accept a month-to-month contract with the county. They were in negotiations for a one- or two-year contract with the county, after being awarded a $138,000 animal shelter contract in 2014. This year, the group was seeking an additional $100,000 to cover expenses for the Kingman shelter.
The shelter currently serves all of Mohave County and Kingman, minus Bullhead City limits and Lake Havasu City limits.
Numerous community members spoke before the board, pleading that another contract be made with WAHS before the June 30 deadline.
"I really feel we should not stop talking about this debate," said Patty Gillmore, executive director of WAHS.
"I feel that the humane society has had a wonderful relationship with Mohave County. It's good for the animals, employees, community and shelter. I'm hoping there will be further discussion," said Gillmore.
"The humane society has made a huge difference. There's been a huge momentum in the community. Live release numbers have improved. I do not want the county to take over the shelter in any way. They had the chance in the past, and unfortunately they didn't do so well," said Kingman resident Kristin Freiert.
Supervisor Gary Watson asked County Administrator Michael Hendrix if the county had been continuously late in paying its quarterly payments to WAHS in the previous year. Hendrix confirmed that was correct, but that his office had fixed the situation.
Supervisor Buster Johnson also said for the record that Lake Havasu City pays $250,000 per year for their shelter.
After a brief executive session, Supervisor Steven Moss made a motion to instruct county administration to resume negotiations with WAHS and other entities for the shelter contract, not to go past June 30. Before voting, the board asked Gillmore if she had a counterproposal ready for the county if the motion were to pass. Gillmore confirmed with Moss that she would have a counter-proposal on Hendrix's desk by that afternoon.
The motion passed unanimously. Both parties have until the end of the month to reach an agreement.
Click for home delivery with comics, grocery deals, inserts, TV listings, coupons and more