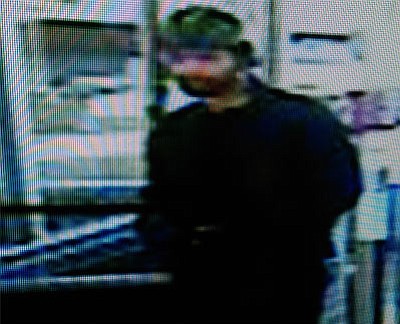 Originally Published: June 24, 2015 5:45 a.m.
KINGMAN - Kingman Police are seeking the public's assistance in identifying a man who allegedly stole prescription medicine.
Police responded at 8:35 a.m. Tuesday to a call about an attempted theft in progress at Kmart, 3340 E. Andy Devine Ave. The suspect left prior to police arrival.
An investigation revealed that the suspect demanded that the pharmacist fill a purple Crown Royal bag with prescription medicine, according to police.
The suspect is described as a white male, about mid-20s to early 30s, about 5 feet 10 inches tall, medium build, with a dark brown mustache and beard.
He was last seen wearing a black half motorcycle-style helmet, black jacket, dark jeans and dark-colored shoes. The suspect left in an unknown direction on a moped.
Anyone with information is asked to contact the Kingman Police Department by calling (928) 753-2191, reporting tips online at www.kingmanpolice.com or calling Mohave Silent Witness at (928) 753-1234.