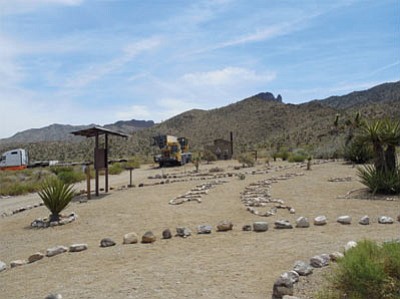 Originally Published: June 26, 2015 5:47 a.m.
KINGMAN - The Mohave County Parks Department has completed a trail project at the foot of Mt. Mitten in Dolan Springs.
The $28,574 project was funded through the Arizona State Parks Recreation Trails Program and includes installation of a vault toilet, new signage, updated trail maps and realigning a section of the trail that eroded.
The Lost Mine trail winds 7 miles through the Joshua Tree Forest and is open to hikers, mountain bikers and horse riders. It is maintained by volunteers of the Dolan Springs Trail System.
The park is located 1.5 miles south of Pierce Ferry Road off 15th Street and is open from dawn until dusk.