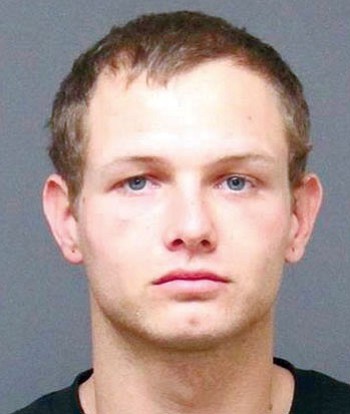 Originally Published: March 1, 2015 6 a.m.
KINGMAN - A security camera photograph of a man and woman considered suspects in a rash of Ford truck thefts helped lead to their arrests on multiple felony charges.
Kingman Police detectives on Thursday arrested Patrick T. West, 26, and Samantha J. Carignan, 24, both of Golden Valley, for theft of means of transportation. West was charged with seven felony counts, and Carignan had four felony charges.
The arrests came after investigators received Silent Witness tips from the photograph, which investigators believe showed West and Carignan walking together in a parking garage. They were believed to be connected to the recent thefts of Ford F-250 and F-350 Super Duty trucks and the license plates from these types of vehicles.
Earlier this month, KPD took a report of a stolen white Ford Super Duty F-250 truck from a residence in the Rancho Santa Fe subdivision. It was believed the theft occurred sometime during the previous night.
During the investigation, officers located an abandoned Ford F-250 in the 4400 block of Louise Avenue that had been reported stolen in Phoenix. The license plate on it had been reported stolen in Bullhead City.
A short time later, another white Ford F-250 was reported stolen from the parking lot of the Kingman Regional Medical Center. During this investigation, the first Ford F-250 reported stolen from the Rancho Santa Fe area was found abandoned in the hospital parking lot.
On Thursday, after receiving the tip, investigators responded to the 3600 block of Bowie Road in Golden Valley, where they located West and Carignan and took them into custody. No vehicles were found at the residence.
Police said both West and Carignan admitted their involvement in the multiple thefts of the Ford F-250 and F-350 trucks and the license plates off other similar vehicles. Police said the arrests solved 10 cases total between Kingman, Laughlin and Phoenix. Additional charges are pending from those police departments.
West and Carignan were transported and booked into the Mohave County Jail.
Click for home delivery with comics, grocery deals, inserts, TV listings, coupons and more