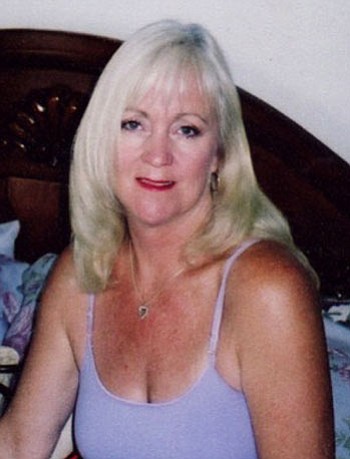 Originally Published: March 8, 2015 6 a.m.
Vivian Lee Mitchell was born in Los Angeles on Oct. 10, 1953. When she was a teenager, Vivian moved to Kingman, where she married and raised her family. Vivian retired from Valley National Bank here in Kingman and with her husband, John, successfully built a family owned and operated business for over 30 years, "Kingman Septic Pumping."
Vivian had a big heart and loved her family and community dearly. Anyone who knew Vivian loved her for her kind, gentle nature and ever-present, radiant smile. Vivian enjoyed camping, boating and relaxing in the backyard with her family and dogs while listening to the birds chirp.
Viv was passionate about her music. It moved her physically through dance and spiritually through life.
Vivian very much appreciated all the love of her family and friends who visited her and kept her smiling through her final days. She left this world peacefully to be with the Lord on Feb. 27, 2015, in Kingman, surrounded by her beloved family and friends. Her presence will be missed but her vibrant spirit will live on in all of us.
She is survived by her husband of 32 years, John Mitchell; daughters, Beverly Brand (Jim) and Shannon Arnold (Richard); son, Michael Mitchell (Brittany); granddaughters Ariana, Brianne, Nicole, River Rain; grandsons, Shane, Kylend, Iann and Micha; one sister, a niece and great nieces and nephew.
Vivian was preceded in death by her parents, Elmer and Lillie Long. A special thanks to her sister-in-law, Mary Stone, who came to her side and showered Vivian with love and care.
A celebration of her life will take place at 1 p.m. on Sunday, March 15, in the Elks Lodge, 900 Gates Ave., in Kingman.
In lieu of flowers, donations can be made to the Kingman Cancer Care Unit, P.O. Box 3014, Kingman, Ariz., 86402, (928) 753-4298, as they were so generously supportive in her needs.