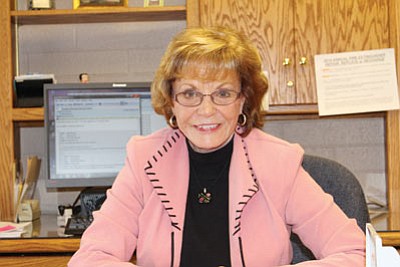 Originally Published: March 11, 2015 6 a.m.
KINGMAN - The Mohave County Attorney's Victim-Witness Program has begun training volunteers to work as crisis intervention advocates, but it isn't too late to get involved.
Betty Munyon, the program's coordinator, in a statement said crisis intervention advocates "are a dedicated team of highly trained staff and volunteers who assist people with practical and emotional needs following traumatic events."
Advocates, she said, provide valuable social services that enable law enforcement, fire and medical personnel to return to their duties quickly.
In fact, volunteers are called to crime scenes and other people in crises by dispatchers.
Once on scene, said Munyon, two-person teams "fully focus" on the emotional and social needs of the victim, their family, or anyone in crisis as part of the overall response.
Open for business 24/7, advocates respond to a number of calls, including domestic violence, sexual assault, other violent crimes, serious medical emergencies and traffic collisions and fatalities, said Munyon.
Anyone interested in serving must:
• Be at least 18 years of age.
• Have a valid driver's license.
• Be available at all times.
• Have not been arrested or convicted of a crime.
• Have his or her fingerprints taken.
• Pass a background check.
For more information, call Munyon at the Mohave County Attorney Victim-Witness Program, (928) 718-4967.