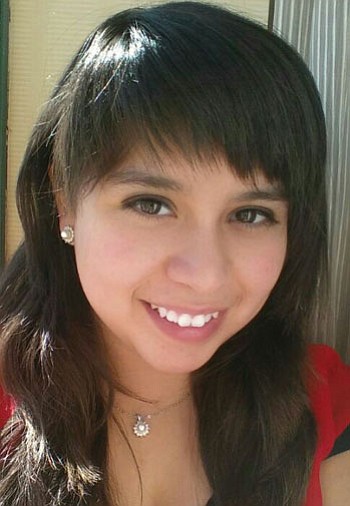 Originally Published: March 15, 2015 6 a.m.
Elizabeth Varona, 17, was selected to be a Student Rotarian by the Kingman Rotary Club. Her parents are Martha and Ariel Varona.
Elizabeth says she feels very honored and proud to be selected as a Student Rotarian, and added that it helped her self-confidence.
The topic of the presentation she will be giving to the Rotary Club is, "The Experience of Being Short."
Elizabeth is in student council, FBLA, drama/theater, Academic Decathlon, the National Honor Society, and has been selected for the President's Education Awards Program. She also has a Certificate of Excellence from Mohave Community College and a certificate from the National Honor Society. She has also earned many awards in Academic Decathlon and FBLA.
Elizabeth plans to continue her education, but is undecided on which of the three Arizona universities she will attend.
She will be majoring in medicine with a goal of earning a bachelor's degree in science.
Elizabeth plans to attend UCLA's medical school and to ultimately become a general surgeon.
She is happy that she had the opportunity to experience the honor of selection as a Student Rotarian.
More like this story