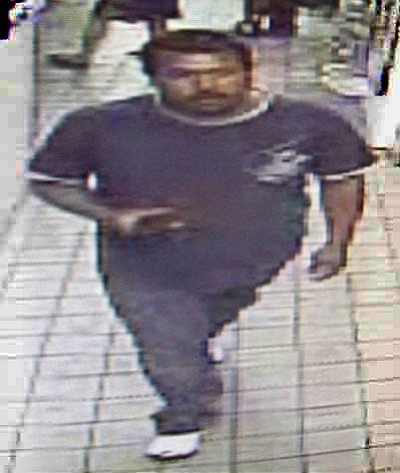 Originally Published: March 15, 2015 10:51 a.m.
KINGMAN - The Mohave County Sheriff's Office seeks the public's help in locating a Phoenix man who is suspected of raping and kidnapping a woman Saturday.
Arnulfo Ruiz Delatorre, 39, is the suspect. The woman was able to escape after she passed a note to another woman in the restroom at Love's Travel Stop east of Kingman. The note said, "Please help me. Call the police," according to sheriff's office spokeswoman Trish Carter.
The woman who was passed the note apparently contacted law enforcement as Delatorre, the woman's former boyfriend, was calling for the victim to come out of the restroom. He left the truck stop when he learned law enforcement was on its way. Officials don't know if he left on foot or if he hitched a ride.
According to Carter, the unidentified woman was taken to Kingman Regional Medical Center with minor injuries.
She reportedly told investigators that Delatorre forced her into the vehicle at knifepoint at about 5:30 a.m. Saturday. He then drove her to his home in the Phoenix area and sexually assaulted her before forcing her back into her car.
He told her they were driving to Las Vegas, according to the sheriff's office. The woman first tried to escape somewhere in Yavapai County but failed.
Delatorre ran out of fuel on Interstate 40 about 20 miles east of Kingman and a truck driver brought them to the truck stop at approximately 1:25 p.m., according to Carter.
The woman told investigators Delatorre threatened to return to Phoenix and kill her children and grandchildren if she called the cops. He also broke her cell phone, said Carter.
The Phoenix Police Department contacted the alleged victim's family.
Anyone with information on Delatorre's whereabouts is asked to call the sheriff's office at (928) 753-0753 or Silent Witness at (928) 753-1234.