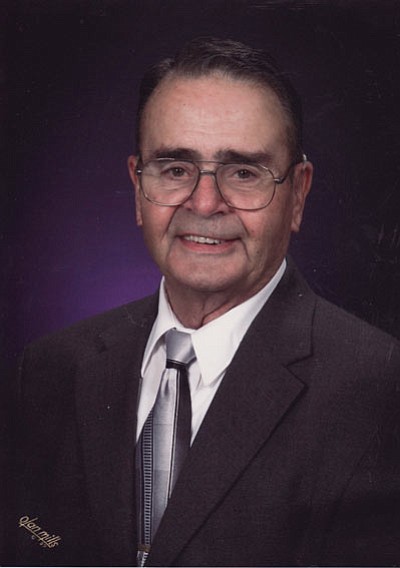 Originally Published: March 18, 2015 6 a.m.
Calvin Lee Applewhite went to spend eternity with his Lord Jesus Christ on March 13, 2015. He is survived by his high-school sweetheart and wife of 62 years, Dorothy Charlene Applewhite, his two daughters, Connie (Gary) Olson and Jalene (Robert) Hunter, his son, Nathan (Christine) Applewhite, six grandchildren, eight great-grandchildren, and his brother, Robert Dick Wroten.
Calvin graduated from Wink High School in Wink, Texas, in 1951. After graduation, he enlisted in the U.S. Marine Corps and served in the infantry in the Korean War. He worked 40 years for the El Paso Natural Gas Company, retiring in 1996, and relocating to Kingman. He was a member/usher at the Kingman First Assembly of God church, where he also volunteered his time with the Royal Rangers boys' youth group.
Services will be held at 11 a.m. Saturday, March 21, at the Kingman First Assembly of God, 1850 Gates Ave in Kingman. In lieu of flowers, donations can be made to Living Waters Hospice, 3711 Highway 68, Golden Valley, AZ, 86413, (928) 565-9000.
More like this story