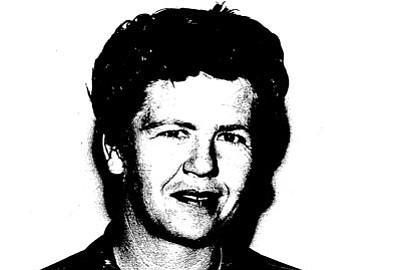 Originally Published: March 18, 2015 6:02 a.m.
Former Kingman and Payson resident Lois Jean "Lefty" Bonham passed away March 14, 2015, in Mesa. She was 84 years old. Jean was born at home Feb. 17, 1931, in Brawley, Calif. She started playing women's softball with the "Gold Diggers" team in 1945 in Kingman as a first baseman. She played professional women's softball with the A-1 Queens in Phoenix from 1949 - 1957. Then she moved to P.B.S.W. Ramblers in 1957 to 1963. She played first base, catcher and outfielder. She was "All American First Baseman" on the National All American team in 1960 in Bridgeport, Conn.
In 2000 she was inducted into the Arizona Softball Hall of Fame. She had her uniforms made into a quilt and it is displayed at the Arizona Softball Hall of Fame Museum in Prescott.
Jean worked at Consolidated in Phoenix as a light gas welder. Jean and Jeanie Ricca, "The Jeans," began a partnership that lasted 60 years. They ran Bon Ric's Pet Palace Dog Grooming shop in Phoenix for 25 years.
She is preceded in death by her parents and her best friend and partner, Jean Ricca.
She is survived by her sister, Sharon K. Hubbs (Gary) of Chino Valley, Ray Bonham (Michele) of Flagstaff, niece Kara Russo (Tom) of Gilbert, nephews, Gary Hubbs (Stephanie) of Bayfield, Colo., R.P. Bonham (Sue) of Phoenix, Ryan Bonham (Cheyanne) of Chicago, grand-nephews Cole Russo, Brooks, Gage, Penn, Raymond Lane and Rhys Bonham, and grand-nieces Payten Russo, Reyetta and Karlee Hubbs.
In lieu of flowers, please make donations to The Arizona Softball Foundation in Prescott or Hospice of the Valley. Arrangements by Messinger Indian School Mortuary in Scottsdale.