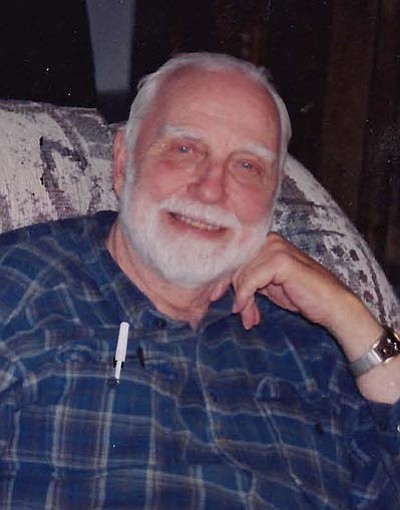 Originally Published: March 20, 2015 6 a.m.
Don Hadlock, 94 and a half, of Kingman, passed away at Kingman Regional Medical Center shortly after midnight on the morning of Feb. 28, 2015.
Don gave his body to science, having said they can probably learn something from someone who lived so long.
Don married his wife, Ruth Briggs, in 1941 in Willoughby, Ohio, and they celebrated 65 years together.
He was preceded in death by his wife, Ruth, his sister Pearl, and his brothers Glade, Red and Glen.
Don was born in Plymouth, Ohio, on Aug. 15, 1920, and lived in the Ashtabula area until 1973 when he moved to Kingman to be near his brother Glenn.
Don was called a horse trader. He bolstered his income by buying and selling whatever came his way.
He and Ruth traveled around the country by selling Indian jewelry.
Don is survived by his four children, Don, Duane, Ken and his daughter, Barbara.
There are too many people who will miss him to name, but know he will suffer no more pain.
He will always be remembered and loved by those who knew him.
A private service will be held by his family after his ashes are returned.
More like this story