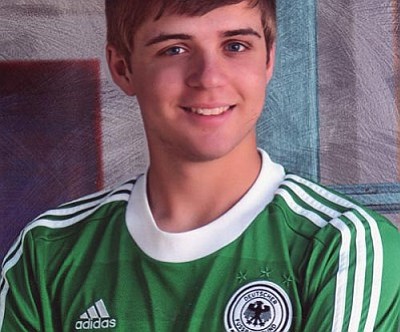 Originally Published: March 29, 2015 6 a.m.
Eric Venenga, 17, was selected to be a Student Rotarian by the Kingman Rotary Club. His parents are John and Judy Venenga.
Eric says he feels honored about being selected as a Student Rotarian and will be giving a presentation on the benefits of giving back to the community to the members of the Rotary Club.
Eric has been an FRC Team 60 member for four years, and the president during his junior and senior years. He participated in boys' soccer and the National Honors Society.
In addition, he was the Mechanical Drafting Student of the Year as a sophomore.
Eric plans on continuing on his education.
He would like to attend a university to major in aerospace or robotics engineering to achieve his career plans of working for NASA, Boeing or SpaceX.