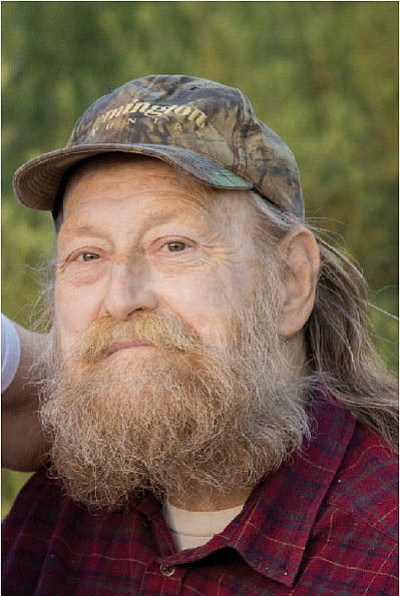 Originally Published: May 6, 2015 6 a.m.
On April 21, Dixie Walker Chadwick went home to Jesus.
Dixie was born June 29, 1950, in Terre Haute, Ind., to Thomas and Agatha Chadwick. He was the oldest of three boys. Joining him in Heaven is his youngest brother, Larry Chadwick, and surviving them is his middle brother, Bobby Chadwick, of Flagstaff.
He graduated from Flagstaff High School and went on to play football at Indiana State University. Dixie had a long career, including the DEA task force in Arizona, Nevada and California and at the Duval Copper Mine as a journeyman welder in Kingman.
He then transferred as a foreman to Atlas in Shreveport, La. He was a registered and well-renowned jeweler who hand-crafted and designed western jewelry. He enjoyed hunting and fishing while living in Stonewall, La. In 2002, the family moved back to Kingman, where Dixie retired.
He married his wife, Cathy Chadwick (McCoy), on Jan. 26, 1979. Dixie was a proud father of five children and their spouses, Matthew of Waianae, Hawaii, Nicholle (Jeff) of Oxford, Iowa, Christopher (Kristina) of Shreveport, La., Stacey (Robert) of Kingman and Marion (Albert) of Kingman. He was known for his roar of a laugh, especially with his 14 grandchildren - Nohea, Cheyenne, Andrew, Autumn, Madilyn, Walker, Grace, Benjamin, A'Bre, Cassandra, Wyatt, Whitley, Evangeline and Trenten.
Dixie will be in our hearts forever. A funeral service will be held at 2 p.m. Saturday, May 9, at Canyon Community Church, 3270 N. Harvard St., Kingman, AZ, 86409.
Thoughts and condolences may be submitted to the family at www.lietz-frazefuneralhome.com.
Arrangements were placed under the care of Lietz-Fraze Funeral Home and Crematory.