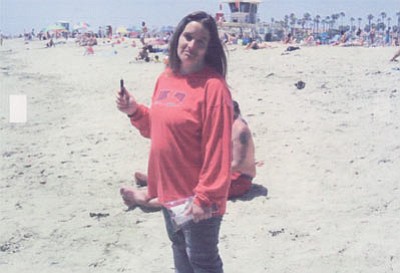 Originally Published: May 27, 2015 6:02 a.m.
Cheryl Connolly returned to the heavens on May 20 after fighting stage four cancer for over a year. She was an advocate of helping others in times of sorrow, even when she had little to offer.
Cheryl possessed a heart of gold and was always looking for opportunities to support her friends and family, even in arduous times. Cheryl loved being outside and enjoyed all festivities that occurred on the beaches of Huntington, Calif.
Cheryl was a food delivery chauffer to all major restaurants throughout California. She was always thriving to succeed in her job, ensuring that all deliveries were made on time. She loved to work with her companion, Mike, who was a food delivery driver chauffer as well.
Cheryl faced many hardships throughout her life, and cancer was the ultimate opponent she fought. She was a strong woman, always worried about others before herself.
Cheryl is survived by her mother, brothers and sisters, friends and companions, her four loving children as well as other friends and family members.
She will be missed by many and her love will thrive in the hearts of those who cherished her forever.