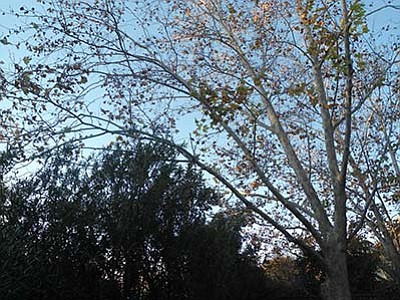 Originally Published: November 2, 2015 6 a.m.
KINGMAN - Parkas and gloves won't be needed just yet, but colder weather is on the way.
High winds today will usher in significantly cooler temperatures Tuesday, according to the National Weather Service's Las Vegas office, which issued a wind advisory for Mohave County and much of the Southwest for today.
While today's high is expected to get close to 75 degrees, it won't hit 60 on Tuesday. Winds this morning will come from the south at 16 to 21 mph and increase to between 27 and 32 mph this afternoon. Localized gusts could reach 50 mph, according to the service. The overnight low will dip to 47.
The winds will calm down Tuesday to between 11 and 13 mph, but they will also come from the north and bring a high of 58 and a low of 41.
The high Wednesday includes a 30 percent chance of showers and a high of 55. The low will drop to 38.
The chance for rain will decrease Wednesday night and Thursday will be sunny with a high of 56 and a low of 38.
The weekend will be mostly sunny with highs of 62 on Friday and 64 on Saturday and lows in the low 40s, according to the service.