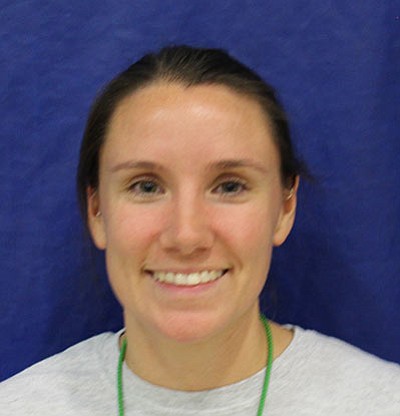 Originally Published: November 5, 2015 6:02 a.m.
KINGMAN - After one season, Kingman High volleyball coach Danielle Walker resigned as head coach. Walker, who is expecting her first child in January, and her husband, David, are moving back to their hometown in Michigan. David Walker secured a teaching job there.
"It's a bittersweet feeling," Walker said. "I'm excited to be back with family for when I have our baby, but I'm so sad to leave KHS, my students, and the volleyball program and girls."
This was Walker's first year as a high school varsity head coach and the Lady Bulldogs went 1-15. Though the record isn't one to write home about, KHS athletic director John Venenga complained about not seeing the coach reach her potential.
"The growth I saw in her as a coach was incredible," Venenga said. "She's only going to get better. She's a great teacher here and does a great job for us."
Walker put her heart and soul into the program. She badly wishes she could stick with the Lady Bulldogs and continue to build the program. Walker will be leaving a little bit of herself behind her.
"I enjoyed coaching and working with the girls this season," she said. "It's heartbreaking to leave after only one season. It's hard to pack up and move halfway through the year, but I know it's the right move for my family."
Venenga said the school will immediately begin searching for a physical education teacher to replace Walker, though that can be difficult in the middle of a school year.
"We'll worry about a volleyball coach later," he said. "But we need someone in here who will work with our kids all summer."