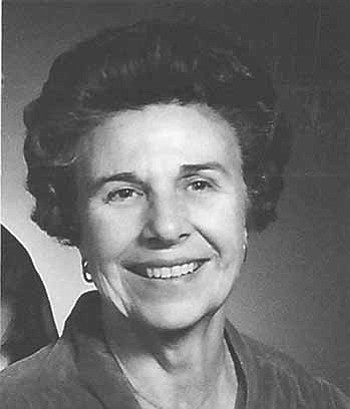 Originally Published: November 10, 2015 5:45 a.m.
Betty Bartmus Brock passed away peacefully and was united with her husband and eldest son on Oct. 17.
Betty was born Jan. 10, 1921, in Calipatria, Calif., to Peter and Dora Bartmus as the second of nine children, raised in Redondo Beach, Calif. Betty was an avid golfer in high school. She graduated a semester early and attended the University of Southern California in 1940.
During the summer of 1940, she met Richard Schuyler Brock at Wagonbow Ranch, Big Sandy Wikieup, Ariz. and they married Dec. 6, 1940, in Redondo Beach. Betty and Richard lived at the family ranch for the next five years before moving to Kingman to raise the family.
Betty worked at Mohave General Hospital followed by Dunton Motors and finished her career working for the motor vehicle branch of the Mohave County Assessor's office. After 23 years of dedicated work here she retired at the age of 55. During this time she was an active member of the Mohave County Cow Belles and the Morning Glories.
She was preceded in death by her parents, her husband, her oldest son Philip, her siblings Galen, Dorthy, Mary, Peter II, Klein, Bernice and Victor. She is survived by her sister Libby, her children Steve (Gale) Brock and Gary (Kelli) Brock and daughter-in-law Dana Brock and her grandchildren Cassandra (Chris) Vroegh, Justin Brock, Amanda (Lance) Randal and Samantha (Brian) Nako, her great-grandchildren Zane Vroegh, Eathen, Titan and Ryker Randel, Leighten, Ashlyn, Brayden and Nolan Nako and many nieces, nephews, extended family and friends.
Per Betty's wishes, no services are planned. In lieu of flowers, please make a donation in the name of Richard and Betty Brock to the Mohave County Sheriff K-9 Division, for this was Mom and Dad's favorite charity. They loved those German shepherds.
More like this story