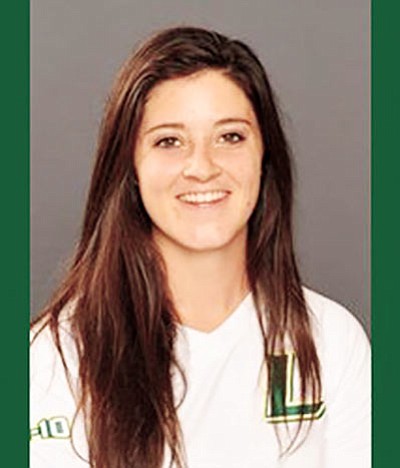 Originally Published: November 18, 2015 6 a.m.
KINGMAN - LeMoyne College (N.Y.) junior Natalie Casson (Kingman High, 2013) was named Northeast 10 volleyball Player of the Week on Monday.
Casson recorded 43 kills and 24 digs as LeMoyne (19-7, 10-4) went 3-0. Those stats give Casson a team-high 303 kills on the season, and she is second with 256 digs.
For the first time in 20 years of NE-10 action, the LeMoyne Dolphin volleyball team earned a home match at the season-ending conference tournament. As the No. 4 seed, LeMoyne hosted Saint Rose in a quarterfinal match Tuesday. Results were not available by deadline.
Herrero, NAU face Southern Utah
A share of the Big Sky Conference football championship could be on the line when No. 20 Northern Arizona (7-3, 5-2) visits first-place No. 18 Southern Utah (7-3, 6-1) Saturday.
Lumberjack sophomore John Herrero (Kingman Academy, 2013) made three tackles during NAU's 49-35 win over Sacramento State last Saturday in Flagstaff. Herrero also was credited with half a sack and broke up one pass.
Herrero (6-4, 245), a defensive tackle, has 32 tackles on the season, including 3.5 tackles for loss and 1.5 sacks. He has three quarterback hits and has two break-ups.