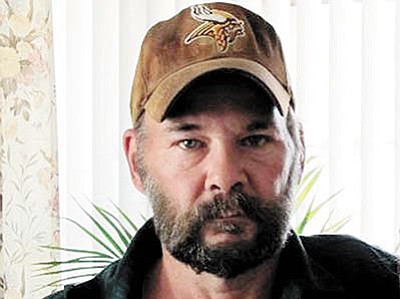 Originally Published: November 24, 2015 5:02 p.m.
KINGMAN - The body of a Kingman man who went missing Oct. 27 has been found.
Phillip Gadbaw, 57, was discovered Sunday after Kingman Police investigators, with the assistance of a Department of Public Safety helicopter crew, searched an area just west of the city limits. His body was found at the base of the Cerbat Mountains.
Police spokeswoman Jennifer Sochocki said foul play is not suspected and it appears Gadbaw died from exposure. The Mohave County Medical Examiner took possession of the body.
Earlier this month, Debbie Knickerbocker, Gadbaw's sister, said her brother was in a weakened condition after a lengthy hospital stay and was unsteady on his feet.
He lived in Kingman for 20 years.