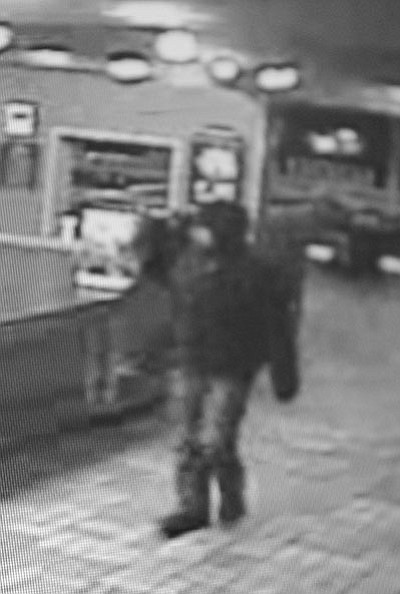 Originally Published: November 30, 2015 3:27 p.m.
KINGMAN - Kingman Police are investigating two armed robberies and have asked for the public's assistance in identifying the suspects.
The first occurred at a restaurant in the 700 block of West Beale Street at about 6:25 a.m. Friday, according to KPD spokeswoman Jennifer Sochocki.
A man wearing a hoodie and dark clothing ordered food, and then provided an employee a note demanding money and indicating he had a firearm.
He fled in an unknown direction with an undisclosed amount of cash. The man is described as white, in his 20s or 30s, with a goatee. He was wearing a black hoodie with a knit cap underneath.
The man did not reveal a weapon and nobody was injured.
The second incident occurred at about 8:15 p.m. Saturday in the 1700 block of Sycamore Avenue. The victim, 25, told officers he was walking on Sycamore when a man drove up in a 1995 to 2000 Ford Crown Victoria with peeling white paint, pulled up next to the man and ordered him to stop walking. The driver got out of the car and ran toward the pedestrian and held a firearm on him as he stole his cell phone, cash and items the man purchased at Walmart.
The man is described as Hispanic, about 5-foot-7, and weighing 250 pounds, with black hair and brown eyes. He was wearing a blue hoodie and blue jeans.
Anyone with information on either robbery is asked to call the KPD at 928-753-2191 or Mohave Silent Witness at 928-753-1234. Tips can also be made online at www.kingmanpolice.com by clicking on the "Report a Tip" icon on the homepage.