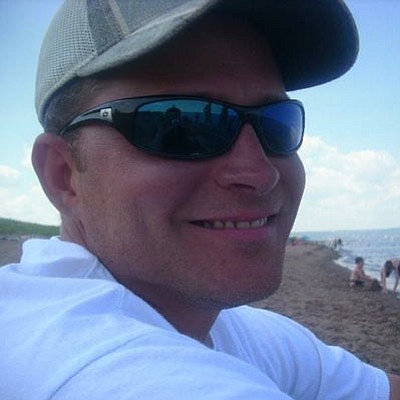 Originally Published: October 9, 2015 6:02 a.m.
Myron Matthew Murray II, 39, of Kingman, passed away on Sept. 29, 2015, in Litchfield Park, Ariz. He fought a hard battle.
He is survived by his loving wife, Dawn Murray; his four daughters, Adrienne Murray (Little Adrienne), Desarae Murray, Havyn Settle and Aubrey (Isaac) Eversole; and his stepsons Audey Yarbrough (Little Boy Blue) and Dillan Yarbrough.
Also, his amazing parents, Myron and Linda Murray; his sister Adrienne Murray (Marti); his grandmother Marion Praschil; his niece and nephew, Sheridan and Trevan; his mother- and father-in law, Buddy and Claudia Dodge; and many more extended family and friends.
He lived an amazing life. He was an A&P Aviation mechanic for Aero-Flite. His job was one of his passions and we thank all of his Aero-Flite and aviation family for taking such wonderful care of us during his illness. He was an avid hunter and sportsman. He enjoyed anything outdoors and with his family and a wonderful thank you to KRMC Cath lab for all of their support.
He will be greatly missed but will be our angel in Heaven looking upon us, guiding and protecting all of us. His services will be held at the Chapel of the Chimes Mortuary at 7924 N. 59th Avenue, Glendale, AZ 85301, at 10 a.m. Saturday, Oct. 10. The link is:
http://www.legacy.com/guestbook/DignityMemorial/guestbook.aspx?n=myron-murray-ii&pid=175990051