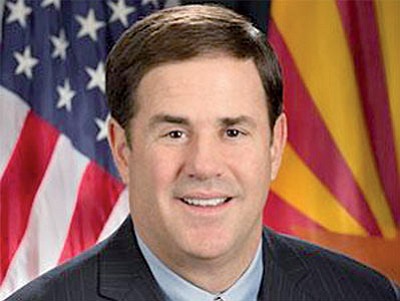 Originally Published: October 13, 2015 6 a.m.
PHOENIX (AP) - Arizona's governor and lawmakers want to spend more on education - but unfortunately for the university system, the focus has been on K-12 schools.
Universities took $99 million in cuts to the budget for fiscal year 2016, amounting to about 13 percent of their state funding, reported the Arizona Capitol Times.
After the Arizona Supreme Court ruled last year that the state illegally withheld certain funding increases from the education system, lawmakers have focused on bolstering budgets for K-12 schools. A second part of the lawsuit could force the state to pay more than $1 billion to make up for previous shortfalls.
That's left people like Arizona Board of Regents lobbyist Chuck Coughlin concerned that higher education will be overlooked.
"The reality is that most public attention has been focused on the K-12 system, and most political leadership is focused on that as well, while we've cut more from higher ed than any other state in the nation," Coughlin said.
The Board of Regents recently passed a legislative agenda that calls for the state to use $24 million from a projected 2016 surplus to offset last year's budget cuts.
It also requests another $33.4 million in next year's budget.
"We are simply seeking restoration in light of the state's improved fiscal position and we are seeking to continue the conversation about the state's partnership with its higher ed institutions," said Board of Regents Chairman Jay Heiler.
The state should be focused on funding K-12 schools, he added, but should be careful not to take an "either/or" approach to funding them and higher education.
The regents are looking for money to cover student body growth, facility maintenance and one-time projects like asbestos removal. The University of Arizona is also seeking $8 million for its Arizona Veterinary Medicine program.
The state's financial situation has improved since universities took the multi-million dollar cut, but several different programs are competing for that extra money.
Resolving the lawsuit and increasing funding for K-12 education are Gov. Doug Ducey's priorities, according to his spokesman Daniel Scarpinato.
"There are a lot of priorities, whether it's education, whether it's child safety, whether it's public safety. All of these need to be viewed through both the resources available and the total budget. I think as we move into that process there will be more information," he said.
If the state doesn't invest in higher education, said Coughlin, the Board of Regents wants to be given more flexibility to develop benefit programs independent of the state.