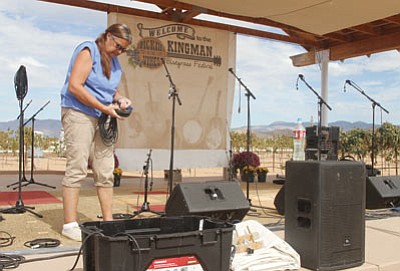 Originally Published: October 16, 2015 6:02 a.m.
KINGMAN - The Stetson Winery is holding a Kingman Bluegrass Festival: Pickin' in the Vines starting today and continuing through Sunday at its location near Valle Vista just northeast of Kingman.
Bands from several states will be playing for fans from all over the world (at least four different countries have been confirmed so far).
There will be bluegrass music, music workshops, arts and crafts, food, wine and beer and pick jamming in the campground after hours.
Hours are 10 a.m. to dusk each day. Tickets are $20 for adults, $10 for teens and free for children 12 and under with an adult. Camping is available.
For more information call (928) 692-3329 or visit www.kingmanbluegrassfestival.com.
Stetson Winery is located 10965 Moonscape Way, Kingman, AZ 86401.
More like this story