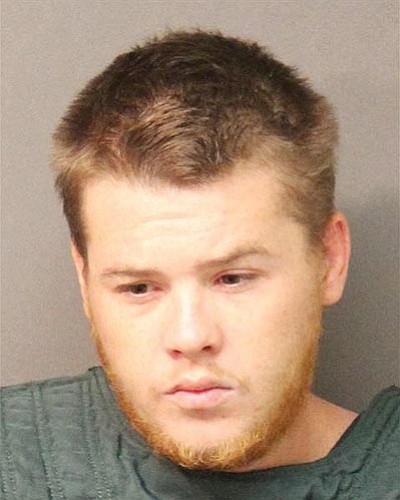 Originally Published: October 21, 2015 12:37 p.m.
KINGMAN - Kingman Police officers looking for a suspected armed robber found him at home Tuesday, unresponsive and possibly under the influence of heroin.
Anthony Alan Jones, 25, was arrested at about 9:50 p.m. on armed robbery and other charges following an incident the previous night at a convenience store in the 2200 block of Kingman Avenue.
Jones allegedly went into the store and asked the cashier to break a $50 bill. He was wearing a hoodie and allegedly pretended to have a gun in the front pocket. Jones, according to Kingman Police spokeswoman Jennifer Sochocki, demanded "all the money in the drawer" before a customer came in and interrupted the robbery.
Investigators learned Jones lived in a home in the 1700 block of Dawes Avenue and a local judge signed a search warrant.
When they arrived, Jones was incoherent. Sochocki said items commonly used in ingesting heroin were in the home.
He was taken to Kingman Regional Medical Center and then arrested after doctors cleared him.
Jones allegedly admitted to the attempted robbery the night before.
In addition to armed robbery, Jones also faces two counts of endangerment and possession of drug paraphernalia. Sochocki said he also had misdemeanor warrants for contempt of court and probation violation issued by unspecified courts.