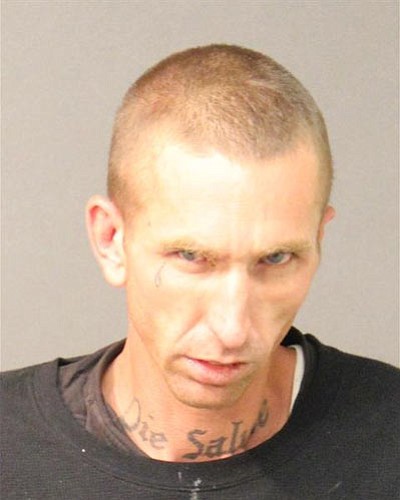 Originally Published: October 23, 2015 1:08 p.m.
KINGMAN - A man has been arrested in connection with a reported drive-by shooting in Kingman on Tuesday, according to the Mohave County Sheriff's Office.
John Dee Page Jr., 35, of Kingman, was arrested on Thursday evening on four felonies: drive by shooting, discharging a firearm at a structure, aggravated assault with a deadly weapon and possession of a weapon by a prohibited person.
Page allegedly drove by a 46-year-old man in the 4600 block of Patsy Drive on Tuesday afternoon, nearly hit him with his car, then started shooting at the man while he was running back into his home.
Deputies determined Page to be the shooter and found him at a residence in the 3200 block of Jewel Street, said sheriff's office spokeswoman Trish Carter. Page reportedly refused to come out of the house, and the Kingman Police Department and the Mohave County Sheriff's Tactical Operations Unit responded.
Page was taken into custody and booked into the Mohave County Jail.