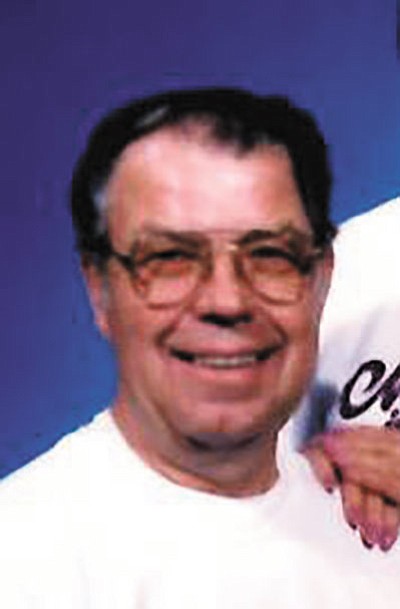 Originally Published: October 27, 2015 6 a.m.
Billy Joe Ellis, 78, of Meadview, passed away Oct. 17, 2015. He was born in Beebe, Ark., to Joseph and Ethel Ellis on June 18, 1937.
Billy was a member of the Community Church in Meadview, VFW Men's Auxiliary 11014 and The American Legion Post 103.
Billy leaves behind his beloved wife of 23 years, Ellen Ellis; stepsons Tony Troilo and Jay Troilo; daughters Toby Marshall and Jody Stewart; stepdaughters Terri Poe and Andrea Weiler; and seven grandchildren.
Graveside services will be held at 10 a.m. Monday, Nov. 2, 2015, at Montecito Memorial Park, 3520 E. Washington St., Loma Linda, CA 92354.
Arrangements were placed under the care of Lietz-Fraze Funeral Home and Crematory.
Thoughts and condolences may be submitted to the family at www.lietz-frazefuneralhome.com.