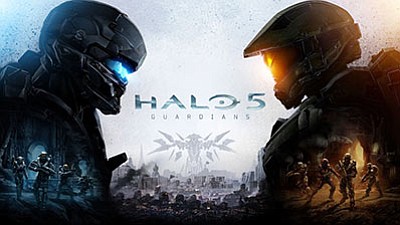 Originally Published: October 29, 2015 11:28 a.m.
DVD/Blu-Ray
Pixels (2015) - Adam Sandler, Kevin James, Michelle Monaghan, Peter Dinklage
When aliens misinterpret video feeds of classic arcade games as a declaration of war, they attack the Earth in the form of the video games (IMDb.com). This is basically a fan service to those '80s purists who want to bask in the nostalgia of arcade games. That being said, the abysmal ratings it received may be undeserved, as Sandler and crew are not aiming for an Oscar here.
Southpaw (2015) - Jake Gyllenhaal, Rachel McAdams, Oona Laurence, Forest Whitaker
Boxer Billy Hope turns to trainer Tick Willis to help him get his life back on track after losing his wife in a tragic accident and his daughter to child protection services (IMDb.com). While I have Floyd Mayweather to thank for disenchanting me to the sport of boxing, there's always a movie like this that makes me prefer the Hollywood version of the sport. Gyllenhaal rocks his performance both in and out of the ring.
Video Games
Halo 5: Guardians (XONE)
343 Industries picked up the helm after Bungie retired themselves from the Halo universe, and for the most part they have been more than just stewards of the franchise. Halo 4 was a great outing for them, taking the story of Master Chief and Cortana to a more emotional place than previous games while simultaneously building upon the nearly flawless FPS formula set forth by Bungie. This outing, the first true sequel on the Xbox One, may suffer from a plot shared by a Spartan that's not #117. However, the multiplayer is better than ever and everything is running at a slick 60 frames per second. Halo has always been a must-have for Xbox owners, and this one is no different.
WWE 2K16 (Xbox One, 360, PS4, PS3)
2K Games releases its yearly wrestling game this week, and while there's nothing revolutionary here it's still a solid outing for wrestling fans. Like other releases, players can control their own custom wrestlers as well as icons such as Stone Cold Steve Austin and John Cena. Graphics are getting a slight boost, but because 2K is still developing for the previous console generation, gamers with newer hardware will be getting a presentation well below what their given system can do. I miss the THQ games in this series, but 2K has done a great job and hopefully will continue to develop this series for years to come.
Books
After Alice - Gregory Maguire (288 pages)
When Alice toppled down the rabbit hole 150 years ago, she found a Wonderland as rife with inconsistent rules and abrasive egos as the world she left behind. But what of that world? How did 1860s Oxford react to Alice's disappearance? In this brilliant new work of fiction, Gregory Maguire turns his dazzling imagination to the question of underworlds, undergrounds, underpinnings - and understandings old and new, offering an inventive spin on Carroll's enduring tale. (Goodreads.com). Maguire is famous for bringing us Wicked and turning the tale of the Wicked Witch of the West on its head. While the Broadway play is tame and happy, his books are much darker and odd. I'd expect the same from this one.
Wildflower - Drew Barrymore (288 pages)
Wildflower is a portrait of Drew's life in stories as she looks back on the adventures, challenges, and incredible experiences of her earlier years. It includes tales of living on her own at 14 (and how laundry may have saved her life), getting stuck in a gas station overhang on a cross country road trip, saying goodbye to her father in a way only he could have understood, and many more adventures and lessons that have led her to the successful, happy, and healthy place she is today. It is the first book Drew has written about her life since the age of 14. (Goodreads.com).