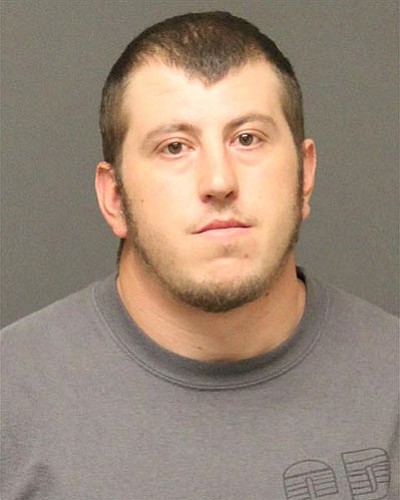 Originally Published: October 30, 2015 2:37 p.m.
KINGMAN - The death of a 3-year-old Kingman boy in August led to the arrest of a Kingman man on felony charges of manslaughter and child abuse and the arrest of the boy's mother on a separate child abuse felony.
Cory S. Williams, 26, of Kingman, was arrested at 4:10 p.m. Thursday without incident in the 2000 block of John Wayne Drive. The young boy's mother, Tiffany Ann Stotser, 27, of Kingman, was arrested an hour later in the 4000 block of Monte Silvano Street.
Both were linked to a 911 call on Aug. 6 concerning an unresponsive 3-year-old boy. The boy was under the care of Williams at the time, who was Stotser's boyfriend.
Kingman Fire personnel responded and took the boy to Kingman Regional Medical Center before having the boy airlifted to Las Vegas. The boy died of his injuries later that day. An autopsy report from Las Vegas found that he had multiple skull fractures from blunt force head trauma.
There was a delay in pursuing an arrest due to Mohave County reviewing the case and waiting for the final autopsy report, said Kingman Police spokeswoman Jennifer Sochocki.
The report also found out that the boy had sustained injuries in the past but was not treated. According to Sochocki, the allegation against Stotser stems from her "not wanting the Arizona Department of Child Safety involved."
Both Stotser and Williams were booked into the Mohave County jail. Additional charges could be filed.