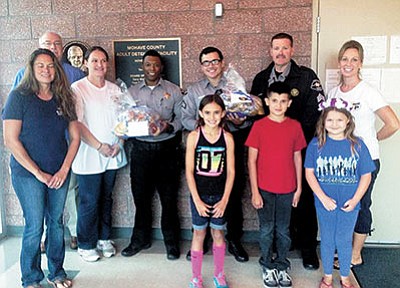 Originally Published: October 30, 2015 6 a.m.
KINGMAN - Members of the local chapter of Wives Behind the Badge Inc. visited the Mohave County Sheriff's Office and the jail to deliver cookies to deputies, detectives and detention officers as part of the group's "Cookies for a COP" program.
Detention officers were the recipients of two huge platters of the treat in the photo.
More than 1,300 cookies have been distributed to law enforcement agencies throughout Mohave County, according to Jaclyn Chapman.
More like this story