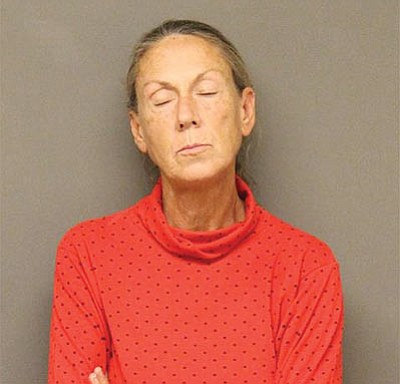 Originally Published: September 23, 2015 6 a.m.
KINGMAN - A Kingman woman with a history of domestic violence allegedly shot her husband twice with a pellet gun late Thursday, wounding him in the arm and shoulder.
Debra Lee Thompson, 58, faces felony charges of aggravated assault with a deadly weapon and aggravated domestic violence.
She was taken into custody at the home the couple share in the 4000 block of Shadow Road. The man told Mohave County Sheriff's deputies that Thompson shot him. The rifle was confiscated and the alleged victim was taken to Kingman Regional Medical Center.
Thompson allegedly hit the same man with a crutch and bit him in another incident that occurred in July of 2014. No complaint was filed, according to court records.