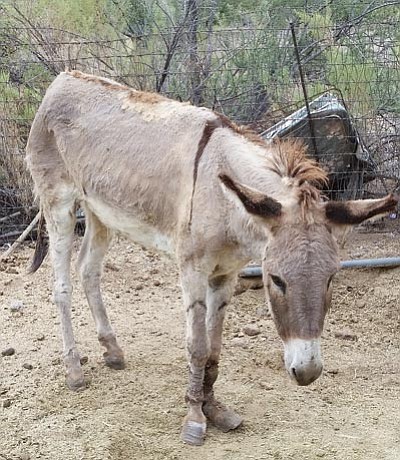 Originally Published: September 25, 2015 6:02 a.m.
KINGMAN - A Kingman woman was arrested on two felony charges of animal cruelty Wednesday night.
Jennifer Christine Lintel, 41, was not present when Mohave County Sheriff's deputies responded to her home in the 2600 block of Clack Canyon Road on Monday, two days after a caller reported a horse and burro on the property were not receiving proper care.
Deputies looked at the animals and noted their poor conditions, particularly the burro, which was lying on its side with a wrapped leg that was a dark color, swollen and "in an anatomically incorrect" position, according to the sheriff's office.
The animals were without shade, water, extremely underweight and in need of a veterinarian, said a spokeswoman.
Deputies obtained a search warrant and had the burro transported to the care of a local veterinarian.
Lintel was taken into custody without incident two days later.