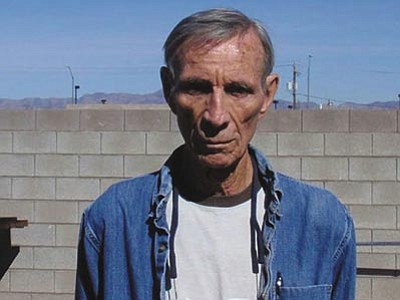 Originally Published: April 5, 2016 6 a.m.
Lawrence C. Matthews passed away on March 31, 2016, at the age of 80 following a courageous battle with lung cancer. Lawrence took great pride in his family. Spending time with his family was his greatest joy and he always put them first, even before himself.
Lawrence was born in Ogdensburg, N.Y., to George and Mary Matthews on Dec. 25, 1935. He attended Catholic school throughout all of his school years in Massena, N.Y. Following his school years, he joined the United States Army. He was a member of the 101st Airborne as a paratrooper. Most of his time in the service was spent in Germany.
Immediately after his service, he married the love of his life and bride of 58 years, Iris E. Conners. After their marriage, Lawrence worked construction on the railroad for many years. In search of a better way to provide for his family, he took them across the country to Bagdad, Ariz. Lawrence remained there with his family for five years, working for the copper mine. After his wife missed her family, he decided to return to Malone, N.Y., where he worked for Alcoa Aluminum Company. After being snowed in for three days at work, he decided that winters were too much and he was ready for warmer weather. In 1970, Lawrence took his family once again across the country back to Bagdad where he worked for Cyprus Bagdad. While there, Lawrence was active in the church, coaching kids' sports, and was a member of the school board for 18 years. Lawrence remained in Bagdad until he retired to Kingman to be close to his family.
Lawrence was preceded in death by his parents and multiple brothers. He is survived by his wife, Iris E. (Conners) Matthews, brother George (Janet) Matthews, sister Betty Myatt, brother John (Martha) Matthews, sisters Kathy LaBrake and Judy (Gay) Boadway. He is also survived by his children, Joey (Carla) Matthews, John (Cheri) Matthews, Lori (Terry) Murphy, Richard (Connie) Matthews, Lynn (Danny) Fern, Larry (Stacey) Matthews, Cristy (Danny) Hosler, 27 grandchildren and 24 great-grandchildren.
Services will be as follows: Viewing and Rosary will be held from 5-7 p.m. Wednesday, April 6, at Sutton Funeral Home, 1701 Sycamore Ave. in Kingman. Mass will be held at 10 a.m. Thursday, April 7, at St. Mary Catholic Church, 302 E. Spring St., Kingman. A reception will be held across the street immediately following the Mass.