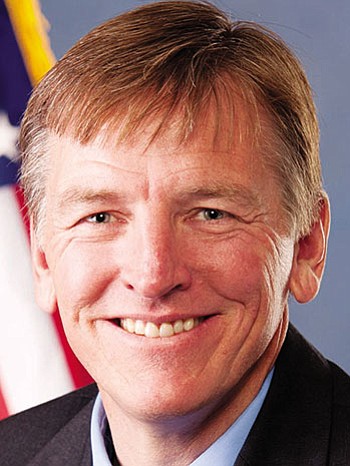 Originally Published: April 10, 2016 5:57 a.m.
KINGMAN - U.S. Rep. Paul Gosar will be in Kingman Monday to host a meeting regarding the Obama administration's plan to designate 1.7 million acres in the Grand Canyon Watershed as a new national monument.
Gosar, R-Prescott, will hear testimony from more than 20 witnesses from Arizona who believe the plan in an abuse of the Antiquities Act and that negative impacts will result from the plan. The concerns include grazing and water rights, wildfire prevention and other land management issues.
The event will take place at Beale Celebrations, 201 N. Fourth Street, from 8 a.m. to 11 a.m. Monday. Those not able to attend the listening session can watch it live on Gosar's Facebook page, www.facebook.com/repgosar.