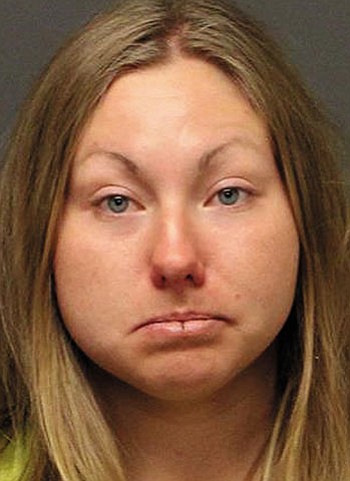 Originally Published: April 11, 2016 5:59 a.m.
DOLAN SPRINGS - It might be a woman's prerogative to change her mind, but not when it comes to wanting to surrender to law enforcement.
Jessica Dawn Adams, 26, of Dolan Springs, was arrested Wednesday night after she reportedly called authorities and identified herself as a wanted person who wanted to turn herself in. But when deputies responded to the area of Sixteenth Street and Pierce Ferry Road a few minutes before 9 p.m., Adams apparently rethought her position.
"She was all over the place in her movements and could not stop moving," said sheriff's spokeswoman Trish Carter in a statement. A record check confirmed her three warrants - which were for misdemeanors - and Adams allegedly resisted a deputy's efforts to take her into custody.
She was eventually "assisted" to the patrol vehicle, said Carter, but when the deputy walked about five feet away to retrieve her flip-flops, the handcuffed Adams allegedly ran down the road barefoot. Deputies followed her and repeatedly told her to stop before she fell and allowed her pursuers to walk up and take her into custody.
She sustained scratches to her feet and knees, said Carter, and was taken to the Mohave County jail without further incident. She was charged with escape, a felony, and misdemeanor resisting arrest.
The three misdemeanor warrants were for contempt of court, failure to appear and failure to pay fines, all issued by Kingman Justice Court.
More like this story