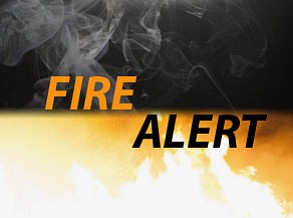 Originally Published: April 14, 2016 6 a.m.
KINGMAN - An arsonist has set more than 30 Dumpster fires in Kingman since the start of the year and the Kingman Police Department seeks the public's help in identifying the person or persons responsible.
Investigators said the fires have been intentionally set during the night at various locations, according to Deputy Chief Rusty Cooper.
"The fires have not caused serious property damage beyond city trash cans, but significant resources are committed when responding to the fires, which impacts other, more serious, incidents that first responders could be paying attention to," said Cooper.
A reward has been offered for any information leading to the arrest of those responsible. Anyone with information is asked to contact Kingman Fire investigators at 928-753-2891 or KPD detectives at 928-753-2191. Reports can be made anonymously by calling Silent Witness, 928-753-1234, or online by going to www.kingmanpolice.com and clicking on the "Give a Tip" link.