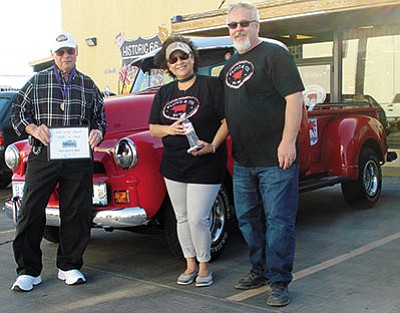 Originally Published: April 19, 2016 6:02 a.m.
The first Chillin' on Beale Street Car Show and Block Party of 2016 was one of the windiest in recent memory, but that didn't keep away classic car enthusiasts, according to Chillin' spokesman Gary Marks.
Tammy and Bubba Floyd sponsored the April event and both chose Jon Johnsen's red 1954 Chevy pickup as Best in Show. Next month's show is May 21 in downtown Kingman. (Top)
Jim Wolfe and his 1965 427 Cobra was one of three to win an open class award.