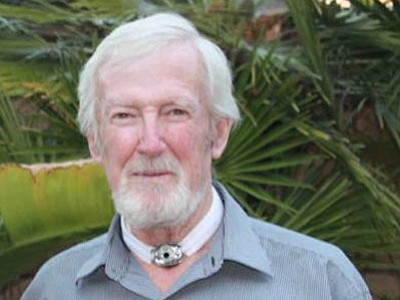 Originally Published: April 26, 2016 6:02 a.m.
2/28/41-4/17/2016
Don Brakeman was born in Kingman and resided in Albuquerque for 35 years. He was a talented home builder and owner of Century Homes.
He was a lifetime member of the Rocky Mountain Elk Foundation, Safari Club International, NRA, and Flagstaff Elks. He loved the outdoors, camping, hunting and four-wheeling.
He dreamt of going hunting and camping once more even through his courageous battle with cancer. He was preceded in death by his mother, Mary Lou Brakeman; father Floyd Brakeman; and brother Bill Brakeman. He is survived by his sister, Barbara Jutila, nieces, nephews, and great nephews and nieces.
Don left behind cherished friends as well as his loving companion of 30 years, Cindy Harris. His helpfulness and determination will be remembered by many.
We are grateful to those who have been a part of his life and provided love and care to him. He will remain in our hearts forever.