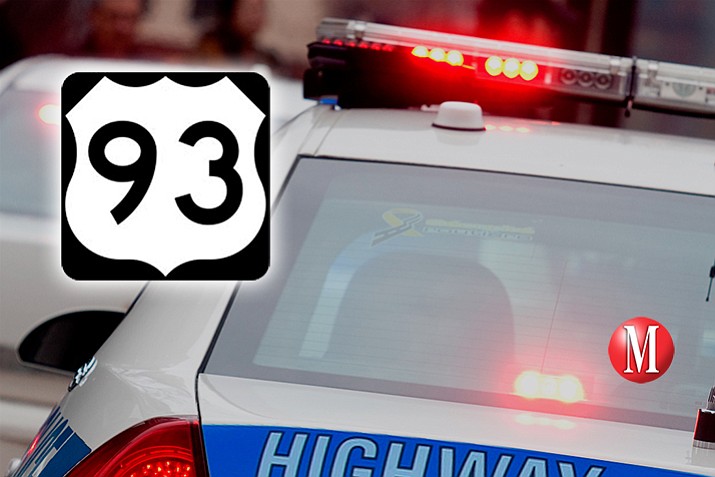 Originally Published: August 1, 2016 6 a.m.
GOLDEN VALLEY – One person was severely injured Friday when a semi-tractor/trailer he was operating rolled over onto its side and slid into the center meridian at Mile Post 55 on U.S. Highway 93.
The name of the injured driver is being withheld pending notification of next of kin.
Golden Valley Fire District personnel from Stations 11 and 12 responded at noon.
They ultimately had to extricate the driver from the semi and treat him for injuries to his arm. Once the male driver was treated at the scene, he was then transported via a Guardian Air helicopter to University Medical Center in Las Vegas for evaluation and further medical treatment.
According to GVFD Duty Officer Captain Dave Cunningham, the driver of the semi that was traveling in a southerly direction on the highway, told him that he had overcorrect when his vehicle veered off the roadway, causing the accident.