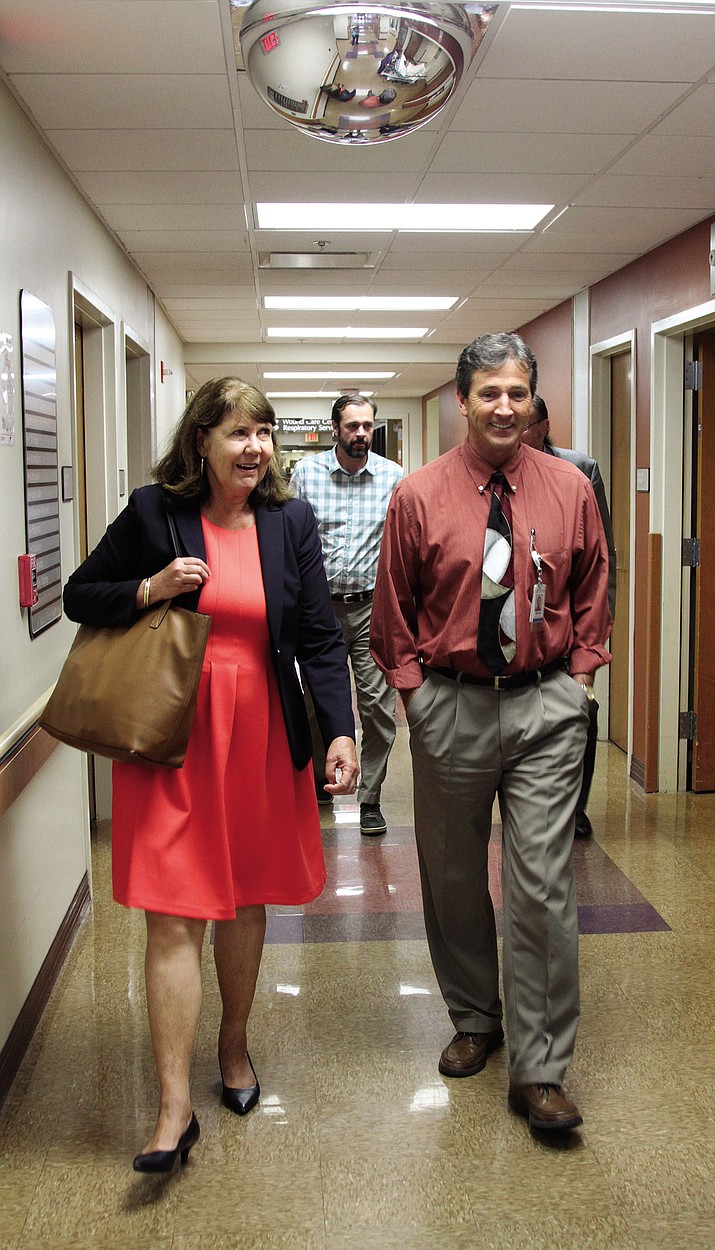 Photo by JC Amberlyn.
Originally Published: August 1, 2016 6 a.m.
U.S. Senate candidate Ann Kirkpatrick (D), here walking the halls of Kingman Regional Medical Center with CEO Brian Turney (Chief Medical Officer Thomas Gaughan is seen in the background), was in Kingman Thursday, visiting places such as Kingman Regional Medical Center. "I've heard good things about KRMC," Kirkpatrick said. "I'm very impressed with your facility, doctors, and administration. I think you've got a medical center that you can very proud of." Kirkpatrick is unopposed in the Aug. 30 primary.