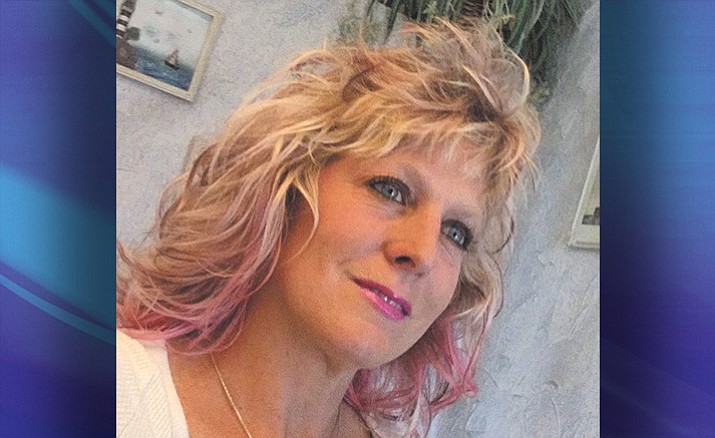 Originally Published: August 3, 2016 6 a.m.
KINGMAN – Golden Valley businesswoman Krystal Gabrielson is one of three candidates gunning for Mohave County Board of Supervisors Chairwoman Jean Bishop's seat this month. Gabrielson's platform focuses on improving roads, making sense of zoning ordinances and improving emergency service access for rural residents. She's been a co-owner of the Golden Valley based Westside Disposal with her husband, Shawn, since 2003. All of the candidates are Republicans.
One of the deciding factors to run for office was answering the call from her neighbors.
"I listen to the people from all areas, realizing they need a voice," she said. "We need to think outside the box and collaborate on ideas to make changes for this county."
She says people want more from county government, beginning with being able to start and operate small businesses without the red tape of the rezone and permit processes.
"This … needs to be simplified and revamped to become user friendly for everyone," Gabrielson said. "This will attract new business, create growth and bring revenue into our county."
Taxes are one of her many glaring concerns.
Gabrielson is not happy with taxes rising while libraries, the fairgrounds and school programs have funds cut. She said misuse of revenues on unnecessary projects and unequal pay raises for county employees have also caught her attention.
Like many other candidates, Gabrielson feels water usage must be better regulated.
"We must continue a strong, adamant fight to conserve our aquifers," she said.
She'll try to find a way to regulate agriculture and mining water use. Limiting well drilling, tightening stipulations on water pumping and instituting water recovery efforts are possible solutions.

She believes Bishop has made bad choices for her constituents.
"You state 'no taxes, no taxes, no taxes,' and then you're the deciding vote to raise taxes," Gabrielson said. "You listen to people cry, beg and plead to have help with the roads, then you choose to induct, pave and break ground on a road that means nothing to the people."
She feels the wrong roads are getting money from the county coffers.
"It says a lot when the already budgeted 2016 roads and improvements from 2015 have not been completed and yet Legend Ranch was voted in and it broke ground within two weeks," she said.
Gabrielson's plan to separate herself from Bishop includes using collaborative ideas to find solutions.
"My district includes both rural and condensed areas, which means citizen needs are very different," she said. "I will fight for this county to push for water restrictions and use control through legislation of the state."
Gabrielson would work to improve road conditions to ensure the safety of citizens.

"Fire departments, ambulances and other first responders are the life line to the very people that pay high district taxes to have them, yet fear of being left in the dark."

She intends to align with public works to focus on roads that pose the biggest safety hazards and give critical emergency services swifter access to her neighbors. She also wants to work with the fire districts to establish a countywide service program that allows growth of departments bringing services to rural area.
"This county needs me, the voice of tomorrow that can and will bring change for the future. I know change does not happen overnight, but it can and will change when you elect me."
Monday was the last day to register to vote in the Aug. 30 primary election. Early voting starts today. The early voting polling site in Kingman is the Kathryn Heidenreich Senior Center, 1776 Airway Avenue.
For more information on the candidate, see Gabrielson's Facebook page at https://www.facebook.com/ksymonds1?fref=ts.