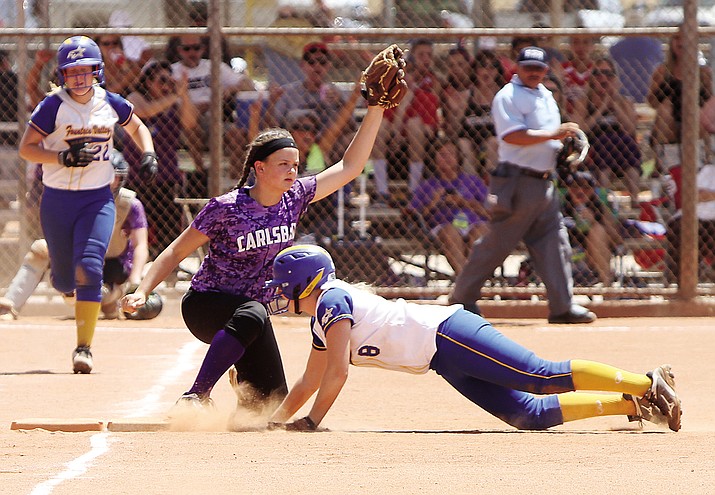 Photo by JC Amberlyn.
Originally Published: August 3, 2016 6 a.m.
Softball great, Kingman Crossing - not so much
It was a pleasure to see all the softball players with their coaches, parents and friends in Kingman this past week. The stores, restaurants, motels and hotels were full with visitors.
Seeing all this activity reminded me of when Kingman hosted numerous tournaments. Kingman was nationally known for its fine facilities, weather and friendly town folks.
All that came to a screeching halt years ago when the official dimensions of the playing fields were enlarged and Kingman didn't have the room in Centennial Park to expand the fields to meet the new specs. A lot of money has been lost over the years as the tournaments found other venues.
Kingman Crossing has been a big topic of late on how to best utilize the 168 acres the city owns. Mayor Anderson has pushed for permission to sell the property to a developer to build a shopping mall to enhance the sales tax revenue.
Unfortunately, brick and mortar retail is failing all over the country. We can see evidence of that right here in our own town with empty storefronts and an abandoned mall at Southern and Eastern avenues. A high percentage of shoppers would rather do their shopping online, and along with a poor economy, brick and mortar retail is no longer the cash cow it once was.
Many residents use the land at the south side of Kingman Crossing for recreation, which makes me wonder why some, if not all, of that property couldn't be used for new softball fields that would comply with the new field dimensions.
Kingman could regain its reputation as a great place to hold tournaments. The revenue gained from visitors in our restaurants, motel and hotels, and stores, along with reasonable admission prices to the games, would be a very big boost to our revenue.
I'm sure the cost to build the fields would be quickly offset by the return of the tournaments.
Mike Bihuniak Kingman