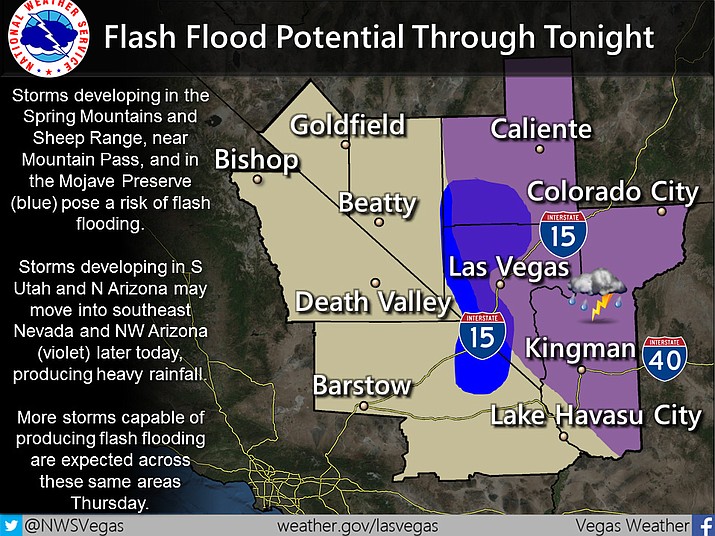 Originally Published: August 3, 2016 11:38 a.m.
KINGMAN – The National Weather Service has issued a flash flood watch for the area as monsoonal weather continues Wednesday and Thursday.
Meteorologists at the service's Las Vegas office said an "upper level" storm system will approach the region – Northern Arizona, Southern Nevada and southeastern California – today and (Thursday), triggering storms capable of torrential rainfall and localized flash flooding."
The watch is in effect for most of Mohave County, including the Kingman area, Clark and Lincoln counties in Southern Nevada, and northeastern San Bernardino County in California until 5 a.m. Friday.
The service said the storms are expected to develop in the higher terrain by early this afternoon. The system includes storms that will originate in Northern Arizona and southern Utah.